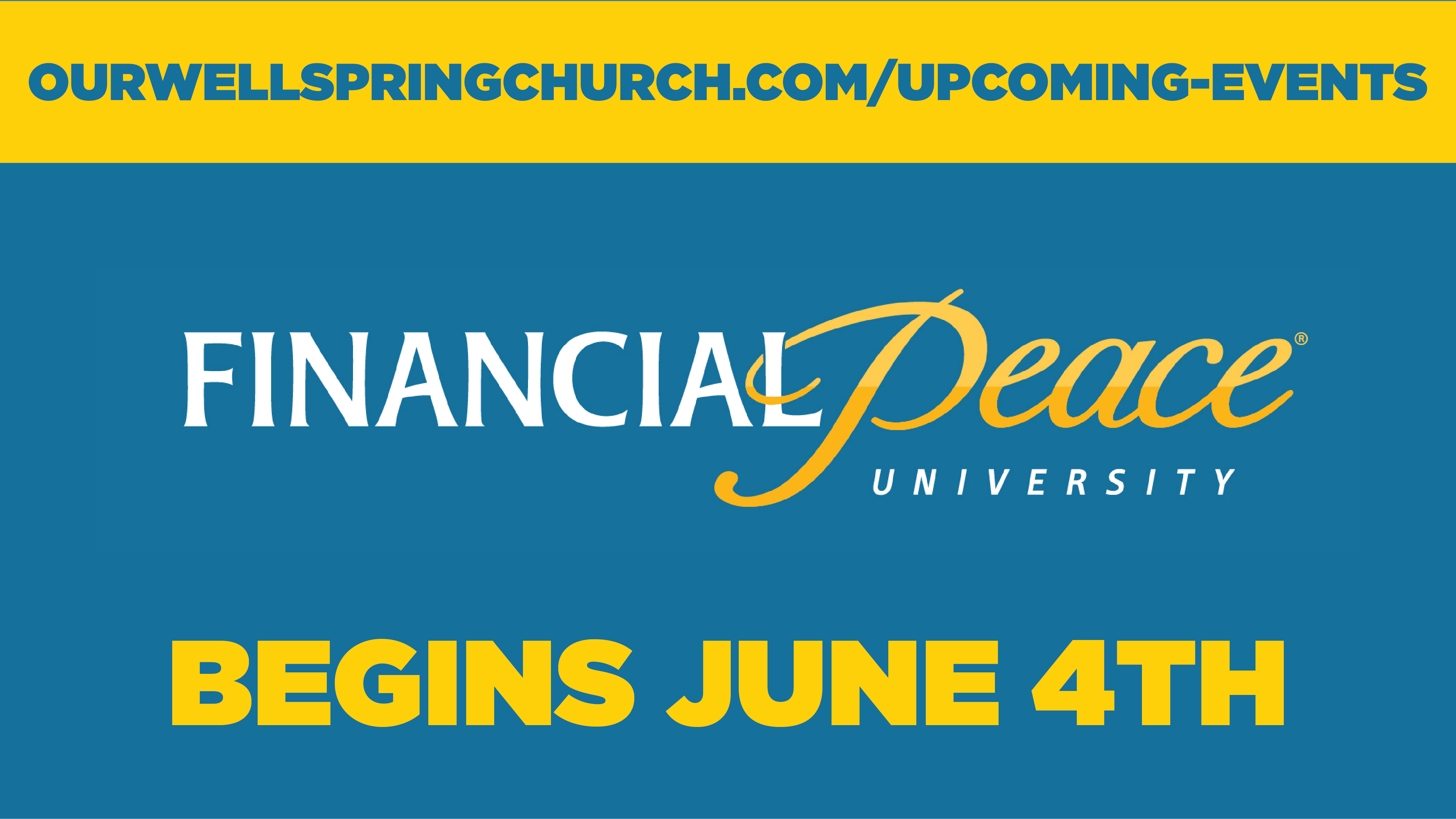 Jun 4

Monday
6:30pm

Aug 6

Monday
8:30pm
Financial Peace University
Jun 4

Monday
6:30pm

Aug 6

Monday
8:30pm
Financial Peace University is a nine-lesson, money-management class taught by America's most trusted financial guru, Dave Ramsey. Dave and his teaching team will walk you through the basics of budgeting, dumping debt, planning for the future, and much more. The cost is $50 per couple for the materials.
We will also be offering a money-management class called Generation Change for 6th-12th Grade Students at the same time as the adults. The cost is $30 for the materials.
Childcare will be provided at no extra cost...we just ask that you register your child each week so that we can plan accordingly. More details to follow at the first week of the class.
Attendee Types
$50

–

Adults (just one kit per couple)

Sold Out

$30

–

Students 6th-12th Grade

3 remaining